Grief is the journey. Gratitude is the destination.
My Grief Coach Online Self-Directed Coaching Program
The effects of grief can linger for an extended period following a loss, affecting one's physical and emotional well-being. Because we live in a grief-avoidance society, this topic is often avoided due to lack of information and education on the subject. Some don't know that help is available. Some choose not to utilize professional counseling, therapy, or support groups. Some rely on the myths and stigmas heard such as "It just takes time, be strong, stay busy, or think about happy times instead." Some rely on judgmental perceptions such as the indication that reaching out for help is a sign of weakness or that grieving is a sickness. Many tire of hearing others, although meaning well, say all the wrong things such as, "I understand how you feel."
Grief is the normal and natural response to loss, and if denied or left unresolved can result in unhealthy manifestations. We believe that with the proper education, tools, and support one doesn't have to become victim to many years of suffering from a devastating loss, such as the loss of a spouse, child, friend, even a pet . . . the list is endless. My Grief Coach aims to benefit your personal and professional wellbeing.
My Grief Coach Program Overview
Online Self-Directed Grief Coaching Program. Program modules and lessons include grief education, actionable grief coaching tools, and practical life coaching prompts to help individuals as they move through and beyond the loss. Program content is delivered via video, audio, and text formats.
Convenient Access. Unlimited access to the online program 24/7 with no timeframe to complete. No need to miss time away from work or daily responsibilities. No in-person appointments or support groups to attend. 
Pop Up Events. Occasional live online events such as webinars, 'Ask the Coach' Q&A sessions, presentations, etc.
Downloadable Bonus. ABC's of Grief Workbook, a 26-prompt grief workbook and journal.
Downloadable Bonus. From Grief to Gratitude Firsties Planner, a grief planner kit for the first year following loss.
Downloadable Bonus. Start Where You Are and Stage It, a life coaching ebook for moving beyond adversity.
My Grief Coach Program Content
Complete all modules and lessons or choose individual modules as you desire. There is no timeframe to complete the modules. You have access to My Grief Coach for one year after date of enrollment.
·     Course 1: Give Yourself Permission to Grieve. It is not our fault that we are challenged with coping with loss and grief. Our society does not normalize the subject, so when we are forced to respond to the occasion of death, we are unprepared to handle these painful, although normal and natural responses to loss. Others do and say all the wrong things, such as "I understand how you feel." Some minimize the significance of your loss as if it was a small bump in the road. Still others don't acknowledge and validate your feelings and judge how you are handling your loss. We are unique individuals, and our grief journey will be our own. Grief is not linear and there is no right or wrong way to grieve. It is important that you give yourself permission to grieve in order to transition to a place of peace and comfort as you integrate the loss into your life.
·     Course 2: Five Pitfalls of Grief. Knowing the pitfalls of grief and how to minimize and even avoid them can prevent being stuck in the painful emotions and deep fog of grief. Ignored or left unresolved can negatively affect all other areas of one's life. This module highlights five of the pitfalls of grief and challenges you with takeaway coaching exercises to help you move from pain to peace, heartbreak to happiness, and grief to gratitude in the shortest time possible.
·     Course 3: Holiday Grief to Gratitude Challenge. Whether the death was this year or many years ago, the holiday season can intensify the emotions of grief. When others are celebrating the sights, sounds, festivities, and family togetherness, it may seem that they have forgotten all about your loss. This 21-day holiday grief challenge offers daily exercises and tools to help you better cope during this time.
·     Course 4: Decide to Say Yes After Loss. We want to look at who you are right now, and more importantly who you are becoming. Who will you become to yourself, your family, friends, associates, your community, and all of humanity? Yes, the past has shattered your hopes, dreams, and expectations and might have left you broken, bitter, sad, lost, and disappointed. Taking even a baby step to not just survive, but to thrive, will begin your journey of finding meaning and purpose in a fulfilled life.
BONUS COURSE: Wake Up Loving Life Transformational Boot Camp. Are you living life or merely existing and going with the flow? What is holding you hostage from taking control of your future? Does your negative chatterbox keep you from stepping outside of your comfort zone to do, be, and have what you truly desire? Are you waking up dissatisfied with the person you see in the mirror? Are you a victim, or are you taking responsibility for your life? What excuse or excuses are you tolerating for not achieving your ultimate potential. Dora Carpenter says, "As your virtual coach, I want to inspire, encourage, and motivate you to live your best life now … right now … in this present moment. Life is here. It is now. It is waiting for you!"
DISCLAIMER. Grief coaching is not a substitute for professional counseling, therapy, or mental health services. Programs offered by the Institute of Professional Grief Coaching (IOPGC) are not based on a conceptual, intellectual, or theological perspective. The staff, coaches, instructors, facilitators, and programs, provide education and support; do not imply, infer, or attempt to fix, heal, or cure grief; and, do not imply or provide professional counseling or therapy. If you are experiencing serious suicidal thoughts that you cannot control, please telephone 911 or call the National Suicide Prevention Lifeline at 1-800-273-TALK (8255).
My Grief Coach is facilitated by Coach Dora Carpenter, Founder of the Institute of Professional Grief Coaching (IOPGC). Coach Dora is an author, speaker, trainer, coach, and creator of the International Coaching Federation (ICF)-accredited From Grief to Gratitude Coach Certification Program. Working many years in the death care industry and assisting hundreds of families birthed her passion for grief coaching. Since 2017, the IOPGC has trained and certified over 200 grief coaches in the United States, Canada, Qatar, Cayman Islands, Spain, Kuwait, and Slovak Republic.
Currently practicing retirement, Coach Dora says that her purpose on this earth includes service to others, compassion, and love.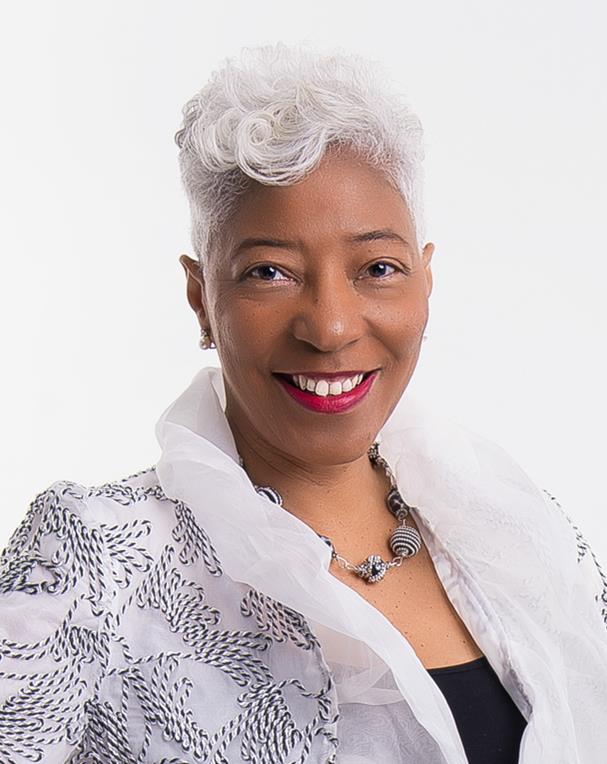 Program cost is $495 per person. If you are enrolled in a Benefit Plan with your organization, use your COUPON CODE at registration checkout. 
Institute of Professional Grief Coaching (IOPGC)
5335 Wisconsin Avenue, N.W. Suite 400
Washington, DC 20015
(202) 617-2570
Email: [email protected]